Visualisations and Facilitation Support Services
Much is said and written about 'visioning' but not surprisingly you have to 'see' it to believe it! Organisations of all types grapple with 'visioning the future', engaging stakeholders in the process, and then communicating that vision to all those who need to understand and buy into it.

Gavin is able to support this process by working closely with facilitators to 'translate' the process, issues and stakeholder aspirations into visual formats immediately comprehensible by all parties.

He can serve as visual note taker at workshops, recording the facilitation process in cartoon form as it unfolds, followed up by the production of illustrations or cartoons that stand as easily understood metaphors for the organisational visions, dilemmas or solutions that need to be communicated.

To find out more Contact Gavin.
Evans and Peck Bridge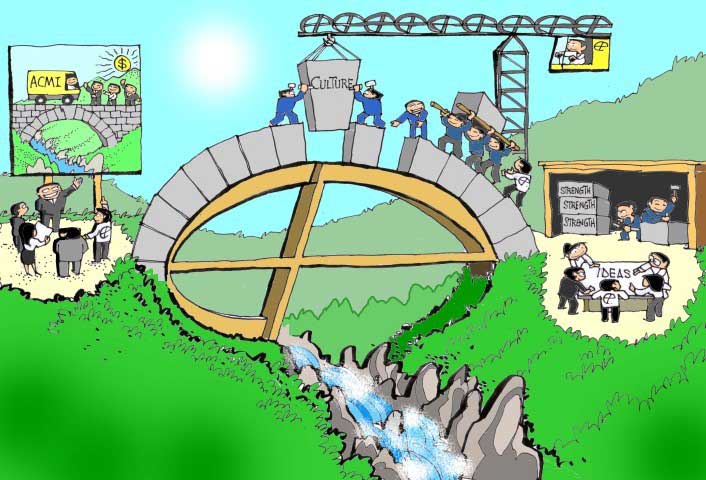 Development Vision

| | |
| --- | --- |
| | |
Sustainability Lake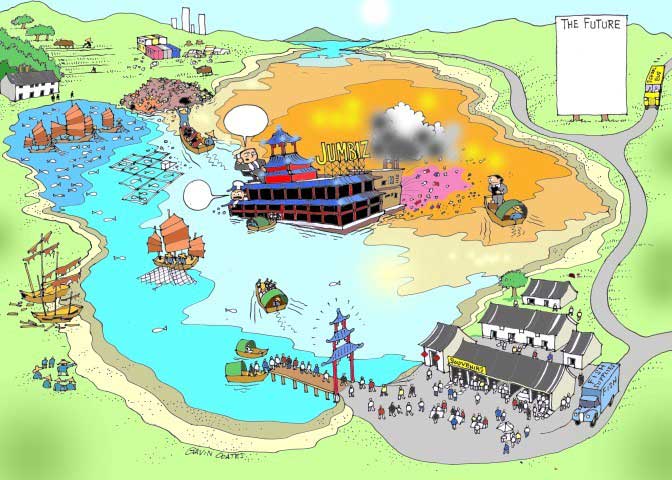 Back to Illustration Services